Performers
The FEST welcomes our 2015 Performers!
We are thrilled to announce the incredible line-up for FEST 2015! Mark your calendars to see these artists perform on August 9th…the FEST is free and open to all! Check back often for updates and news on the latest performers!
The Main Stage Performances will have American Sign Language interpreters for the hard of hearing and deaf.
---
MercyMe | Steven Curtis Chapman | Building 429 | Matt Maher

MercyMe
(Performing 5:45pm on the Main Stage!)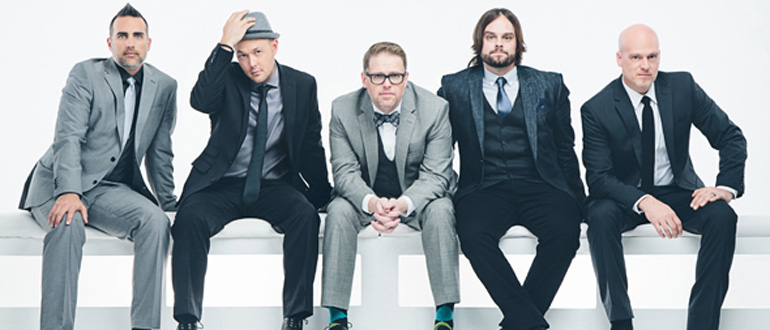 MercyMe is an American Christian rock band founded in Greenville, Texas. The band consists of vocalist Bart Millard, keyboardist James Bryson, percussionist Robby Shaffer, bassist Nathan Cochran and guitarists Michael Scheuchzer and Barry Graul.
The band formed in 1994 and released six independent albums prior to signing with INO Records in 2001. The group first gained mainstream recognition with the crossover single, "I Can Only Imagine" which elevated their debut album, Almost There, to double platinum certification. Since then, the group has released six additional studio albums (four of which have been certified gold) and a greatest hits album. The group has also had 13 consecutive top 5 singles on the Billboard Christian Songs chart, with 7 of them reaching No. 1. MercyMe has won 8 Dove Awards and has had numerous Grammy Award nominations. On April 8, 2014, the band released its eighth studio album titled Welcome to the New.
VISIT www.MercyMe.org
LIKE MercyMe on Facebook! Click Here!
FOLLOW MercyMe on Twitter! Click Here!
WATCH MercyMe Videos on YouTube! Click Here!
---
Steven Curtis Chapman
(Performing 4:00pm on the Main Stage!)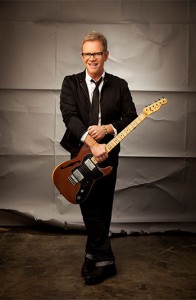 "I know this is not anything like you thought the story of your life was gonna be…but there's so much of the story that's still yet to unfold." Few people know the pain and the promise in that statement better than Steven Curtis Chapman. The past few years have been an incredible journey that Chapman wouldn't have chosen, yet has taught him so very much. Those lessons permeate every song on Chapman's new album The Glorious Unfolding.
Lyrically the album is teeming with the substantive lyrics that have made Chapman the most awarded artist in Christian music with 58 Gospel Music Association Dove Awards, five GRAMMYs, 47 No. 1 singles and approaching 11 million albums sold. Musically there's a sense of adventure that reflects Chapman's ongoing willingness to experiment and leap out of his comfort zone. He's never taken the gift of music for granted and approaches each new project both excited and humbled by the possibilities.
VISIT  stevencurtischapman.com
LIKE  Steven Curtis Chapman on Facebook! Click Here!
FOLLOW Steven Curtis Chapman on Twitter! Click Here!
WATCH Steven Curtis Chapman Videos on YouTube! Click Here!
---
Building 429
(Performing 2:30pm on the Main Stage!)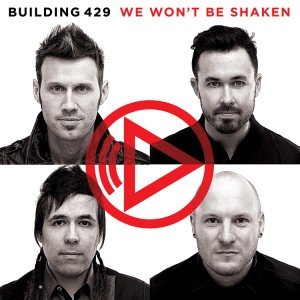 With the release of 2011's Listen to the Sound, Building 429 solidified its place as one of Christian music's best-loved and most influential bands. The hit single "Where I Belong" became an anthem for today's believers and was Billboard Magazine's No. 1 Christian song of 2012. The song set an impressive record as it became the first song to remain at No. 1 for 15 weeks, an unprecedented feat. Pushing forward with a renewed passion and sense of purpose, Building 429 now unleashes We Won't Be Shaken.
"When asked what we were trying to achieve with this record, we thought back to a plaque on our manager's desk, 'What would you attempt to do if you knew you could not fail?' We felt like that was the perfect mantra of this record," frontman Jason Roy states. With bold declarations and its driven inspiration, the band has never had a more effervescent message to offer to listeners than it has now. "We know who we are better than ever before," drummer Michael Anderson says, "who we are as men, who we are as husbands, who we are as Christ followers and that just pours into the music."
In intentional efforts to serve its fans, Building 429 offers a fresh approach, yet delivers the absolute substance listeners want with the new project. "We feel like we've made the most focused record of our career," Roy says. "We knew what we were trying to accomplish. We wanted to push the limits of what people expect us to do while maintaining the absolute laser focus on meeting our current fans where they are." READ MORE…
VISIT www.building429.com
LIKE Building 429 on Facebook! Click Here!
FOLLOW Building 429 on Twitter! Click Here!
WATCH Building 429 Videos on YouTube! Click Here!
---
Matt Maher
(Performing 1:00pm on the Main Stage!)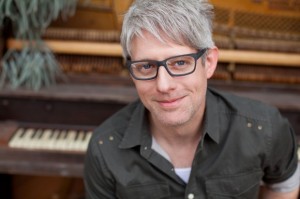 The front cover of Matt Maher's latest offering, All The People Said Amen, is a menagerie of old tour posters, handwritten lyrics from songwriting sessions, live and candid shots with fans, even his own wedding photos. No image is random. Each piece was placed purposefully by Maher. Every item has a story behind it and has played a significant role in Maher's songwriting over the past seven years.
"This record is a musical collage. I think most of our lives look like that, this jumble of a bunch of different stuff," Maher offers. "Hopefully, when you take a step back, you realize something that might seem a little chaotic close-up, farther away, actually is a work of art that God's slowly creating. These songs are created out of living as a community of faith firsthand, and it's my desire to remind listeners that we are all His work of art."
All The People Said Amen showcases Maher's storied career thus far. The songs read more like chapters in his auto-biography than a typical album track listing. Produced by Paul Moak (Third Day, Mat Kearney) and Maher, the album breaks the barriers a studio can provide and allows fans to see Maher as not only the gifted songwriter they have come to cherish but also a fervent worship leader and skilled teacher. Maher's theology is as solid as his songwriting, his heart as pure as his melodies.
READ MORE…
VISIT www.mattmahermusic.com
LIKE Matt Maher on Facebook! Click Here!
FOLLOW Matt Maher on Twitter! Click Here!
WATCH Matt Maher Videos on YouTube! Click Here
---