Performers
The FEST welcomes our 2014 Performers!
We are thrilled to announce the incredible line-up for FEST 2014! Mark your calendars to see these artists perform on August 3rd…the FEST is free and open to all! Check back often for updates and news on the latest performers!
The Main Stage Performances will have American Sign Language interpreters for the hard of hearing and deaf.
---
Third Day | Mandisa | Colton Dixon | For King & Country | Lee Roessler

Third Day
(Performing 6:00pm on the Main Stage!)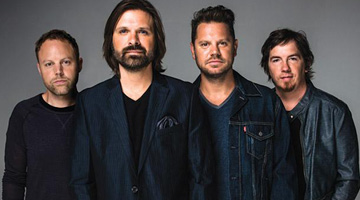 Multi-platinum-selling rock band Third Day has played to millions of fans in numerous sold-out arenas around the world. It's garnered 25 No. 1 singles across multiple formats—not to mention armloads of Grammy and Dove Awards. Yet the band's willingness to struggle openly before fans and critics alike to unearth its identity, purpose and mission stands as Third Day's most valued accomplishment during its first decade together. Backing up the band's ascent, Billboard magazine noted the act is "not only one of the best Christian bands of the '90s but one of the best rock bands, period." Third Day has clearly weathered the difficult climb from obscurity to success, but the band is hardly suffering from over-confidence or complacency. In fact, the band's eleventh album, Revelation, addresses that very issue head-on. Rather than lean back in a figurative easy chair, Third Day challenged itself immensely, shaking up its direction and reasserting its place as a rock band of enormous depth and passion. "Our career is like a dream I didn't even know I had," drummer David Carr says. "It's gone beyond anything I could have dreamed of." Influenced by the Southern rock of Lynyrd Skynyrd and other artists such as U2 and Rich Mullins, Third Day were originally formed by vocalist Mac Powell and acoustic guitarist Mark Lee. The duo added bassist Tai Anderson and drummer David Carr from another local band, and recorded some demos. Third Day's live shows gradually built a loyal fan base, and just after lead guitarist Brad Avery joined, the band signed to Gray Dot Records. Their eponymous debut followed in 1996, with Conspiracy No. 5 appearing a year later. In 1999 Third Day returned with Time, and the next year Offerings, a collection of new and live material, came out, followed in 2003 by its companion, Offerings II: All I Have to Give. That same year, the American Music Awards tapped them with a nomination in the Favorite Contemporary Inspirational Artist category. For their fifth studio album, 2004′s Wire (which was followed shortly after by Live Wire), Third Day returned to their rock & roll roots, a trend they kept up for 2005′s Top Ten hit Wherever You Are, which came out in CD/DVD format the next year. After the release of the holiday album Christmas Offerings in 2006 and the compilation Chronology the following year, the band announced the departure of Avery in February 2008. Despite the loss, Third Day soldiered on, releasing Revelation in July of that year. The album was produced by Howard Benson and featured appearances by Chris Daughtry and Lacey Mosley. Third Day won the American Music Award in 2008.
VISIT www.ThirdDay.com
LIKE Third Day on Facebook! Click Here!
FOLLOW Third Day on Twitter! Click Here!
WATCH Third Day Videos on YouTube! Click Here!
---
Mandisa
(Performing 4:30pm on the Main Stage!)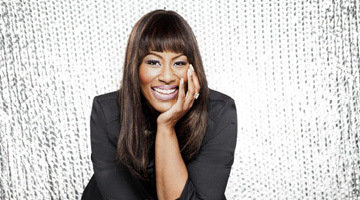 Three-time GRAMMY® nominee and Season 5 American Idol finalist Mandisa is a voice of encouragement and truth to people facing life's challenges all around the world. Her career discography includes: True Beauty, It's Christmas: Christmas Angel Edition, Freedom, What If We Were Real, her remix EP, Get Movin' and Christmas Joy EP, as well as a published author with the release of "Idoleyes: My New Perspective on Faith, Fat & Fame." In less than a year, Mandisa has performed her hit singles "Good Morning" and "Stronger" on the highest rated morning show, ABC's "Good Morning America." Her performance of "Stronger" welcomed the emotional return of beloved morning host Robin Roberts to the show. With over 800,000 albums sold, Mandisa's music and message continues to connect with fans. Her album, What If We Were Real, is her fastest selling album ever, tracking 80% ahead of her previous album and has sold over 270,000 units to date. The album features the breakout radio hits "Good Morning," "Waiting For Tomorrow," and the No. 1 AC single, "Stronger." Mandisa boasts a widespread list of media coverage, which include: The Today Show, LIVE! With Regis and Kelly, The Doctors, E! News, Extra, Entertainment Tonight, US Magazine, People Magazine and CNN. The release of her fourth studio album, out August 27, includes her infectious lead single and title track, "Overcomer."
VISIT www.mandisaofficial.com
LIKE  Mandisa on Facebook! Click Here!
FOLLOW Mandisa on Twitter! Click Here!
WATCH Mandisa Videos on YouTube! Click Here!
---
Colton Dixon
(Performing 3:00pm on the Main Stage!)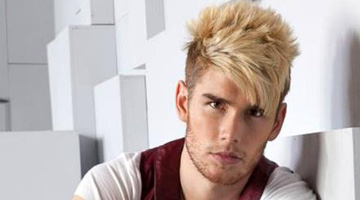 Tennessee native Colton Dixon first caught the attention of listeners on "American Idol" season eleven, with his cool vocals and positive attitude. Placing seventh on the popular music competition, Colton is now following in the footsteps of fellow Idol alums Mandisa and Jason Castro, by venturing into the world of Christian music. His latest, "Never Gone," off his debut album A Messenger (January 29, 2013), is a song about God never leaving us- no matter what. "'Never Gone,' is a song as simple as this: 'God has never let you and he never will leave you,''' the singer explains. "I like to use a metaphor of a kid that is scared of the dark, in bed, and wants to turn the lights on to make sure everything is where it needs to be. And we are like that as Christians. We are so child-like in our faith that we want to flip those lights on and make sure God is still there. The cool thing about is he always comes back because he never left you and is never going to." "Never Gone," follows his hit, "You Are-" a worship song that Colton began writing long before his days on reality TV. "It's a song that basically says that God is everything you're not," he explained to K-LOVE. "When we're hurting, God's always gonna be there to comfort us. He doesn't care how messy we are, He wants us. It's a chance for me to worship him through this song." Colton started singing as a young teen, and always wanted to use his gift for ministry. "I started singing when I was 13 years old. I truly believe my voice was a gift from God to share the Message," he says. "I hope that you enjoy my music, but furthermore, I hope you can connect with it personally and apply it to your everyday lives." During his time on Idol, Colton sang a powerful rendition of "Everything," by Lifehouse - a song that is very significant to him. "'Everything' by Lifehouse is one of my favorite worship songs of all time," he said. "I was on YouTube and I saw a skit that someone had done with the song and it was so powerful! I can't watch it with out crying…it's so impacting! I saw 'American Idol' as an opportunity to bring the same impact to the viewers on the show." Shortly following his performance of "Everything," Colton performed Lady Gaga's "Bad Romance," a decision he now regrets. "I feel like singing 'Bad Romance' was not the best decision I made," he explains. "Just because we're Christians doesn't mean we're perfect. We've all wanted something bad for us. But it probably wasn't the best message to sing in front of people, if I could go back again I would probably chose a different song." Besides making a different song choice, the singer believes his time on Idol was well spent."I'm so happy with the way things turned out…it was a fun ride!" he said. "I knew God was with me the whole time and it was obvious to me that I was doing what I was suppose to be doing."
VISIT www.coltondixon.com
LIKE Colton Dixon on Facebook! Click Here!
FOLLOW Colton Dixon on Twitter! Click Here!
WATCH Colton Dixon Videos on YouTube! Click Here!
---
For King & Country
(Performing 1:30pm on the Main Stage!)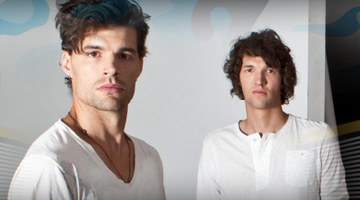 Carrying a name that evokes substance and a sense of purpose, for KING & COUNTRY make their debut with music that more than lives up to their clever moniker. Enveloping their insightful lyrics in a sea of ear-grabbing melodies, brothers Joel and Luke have forged a distinctive sound that has earned them an enthusiastic fan base as well as the respect of industry professionals who keep tapping their music for use in high profile TV shows. Together, Joel and Luke ignite each other's individual passions to form a unique, distinctive voice that blends into simmering sibling harmony, unrivaled by any other collaborative group to date. Born in Sydney, Australia and relocating with their family to Nashville, TN, Joel and Luke remember music being a constant presence in their life. Growing up in a large family of seven kids, the siblings began their creative experimentation early on, soaking up life experiences that would influence their musical future. "Our father was a promoter in Australia and so we grew up as a musically-centered family. I remember going to these rock shows, sitting on his shoulders, plugging my ears. It was very influential at an early age and I saw the power of music and how a melody fused with a lyric can impact someone's life," recalls Joel. "Honestly, in a lot of ways I feel like music chose me and as I grew older, I made a clear decision to fully lean into it." The group's strengths are showcased not only through their voices, but their name as well. The name, 'for KING & COUNTRY,' was decided on after several attempts to find a name that appropriately encompasses who they are as musicians as well as their passionate personalities. READ MORE!
VISIT www.ForKingandCountry.com
LIKE For King & Country on Facebook! Click Here!
FOLLOW For King & Country on Twitter! Click Here!
WATCH For King & Country Videos on YouTube! Click Here!
---
Lee Roessler
(Performing 3:00pm at the FEST Youth Rally!)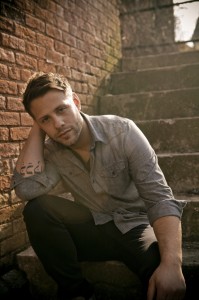 Through music that captures a vibrant energy that can only come from one who is alive in Christ and lyrics crafted to inspire, 24 year old Lee Roessler is passionate about creating a spark that will ignite an eager desire to follow Jesus. Lee's exuberant charm and genuine faith persuasively invites an audience to find their hope and strength in Christ. Born in Alexandria, Ky, Lee had always felt a burning desire to bring people joy. Growing up singing for basketball games and grade school plays Lee realized that music was what he was being called to do. "Music just flows through me. Writing, performing and most of all worshiping is a way that I can share the hope and strength that I found in Christ with others." Lee's single "Let Love" was featured on "Extreme Makeover- Weight Loss Edition" in September 2013. "Let Love is simply about not giving up. Throughout life there are times when we feel like hope and Love are nowhere to be found. We feel lost and abandoned but the truth is that hope is never far away. Jesus is constantly walking with us even through the darkness. I think this song is a reassurance of the hope found in Jesus Christ." Lee's "yes" carries beyond music. He has always been committed to serve. He goes where the Lord sends him. In addition to his music, Lee directs a music ministry class at Bishop Brossart High School in Alexandria, Ky. To me it's more than just teaching music. I get a chance to give my students confidence and direction so that they can go out and share their gifts to glorify God."