Marc's Moms Relaxation Station
The FEST loves moms…and so does Marc's!
We love moms grandmas, aunts, sisters and…all women!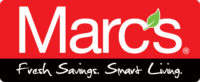 As a way of saying thanks for everything you do, we want to provide you with helpful, relaxing, and easy-to-follow tips for your family, kids, and most importantly, YOU!
The Marc's Mom's Relaxation Station is a place for moms to come together to pray, encourage, and lift each other up while taking time to relax and let go of all the stresses they carry.
Register today for your chance to win a Marc's Mom's prize basket! Winners announced on the day of The FEST!
Men…feel free to sign up your mom, wife, sister, aunt, or daughter.
Click on the images below to enlarge prizes!
Become a Friend of the FEST
Just add your email and hit subscribe to stay informed.